Hokkaido

For westerners who would struggle in the heat of Japan's hellish summer, Hokkaido makes a fantastic alternative place to put down roots. Being the northern-most of Japan's four islands, Hokkaido has a much cooler climate as well as heavy snow in winter that is good for skiing.
Hokkaido's expansive national park is especially popular with American and Austrian tourists, while the ski resort town of Niseko is gaining popularity with Australians. The Ritz Carlton group and Hyatt hotels are expected to open their resort hotels in this area around 2020. With Airbnb-style private property lettings being commonplace in Japan, those looking to set up their own property letting business may be in luck here.
Hokkaido also appeals to those from a farming background. With a similar climate to Scotland, farms in Hokkaido produce over 90% of Japan's dairy products as well as other farm products such as mutton and lamb. The area also has a strong pro-American attitude, owing to Hokkaido's farming methodology being developed by American scientists in the 19th century.
Places of Worship
Churches
Mosques
Synagogues
Regional features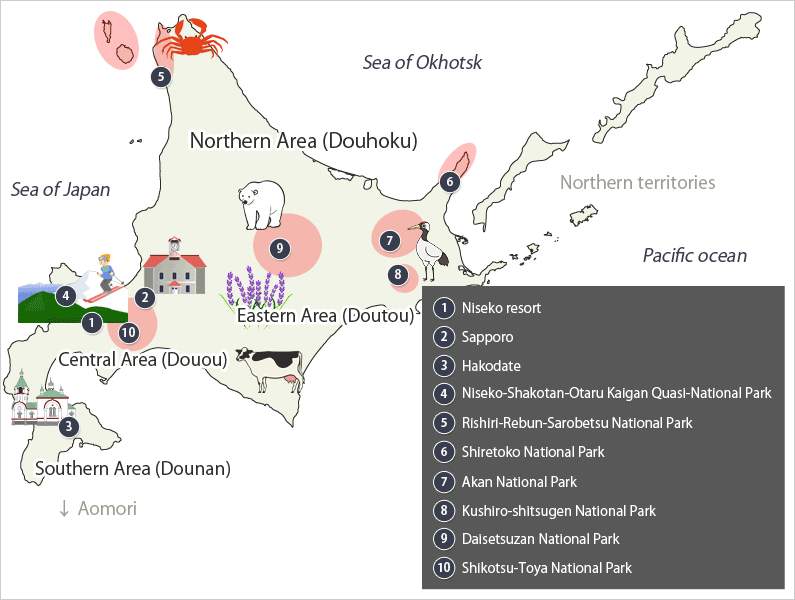 We do our best to make sure the information on this website is relevant and accurate. However, we do not take responsibility should there be any inaccuracies or incorrect information shown. Please use your own judgement about what you read here – From the organisers of japanbizguide.com.