Tokyo

Tokyo, with a population of 13 million in the metropolitan area alone, offers a wealth of opportunities for foreign business people.
Tokyo's population density is much higher than that of most European and American cities. Shops and restaurants extend onto multiple floors of buildings and people tend to eat out and shop more than the average Western consumer.
Central Tokyo is the home of Japanese politics, economy and culture. A scheme to move some of these functions to Osaka has not been successful. As a result, the neighbouring city of Yokohama now has a population greater than Osaka's was in the 1980s.
Tokyo is probably the only place where particular neighbourhoods are associated with distinctive sub-cultures, such as anime and manga, music and youth fashion.
Places of Worship
Churches
Mosques
Synagogues
Regional features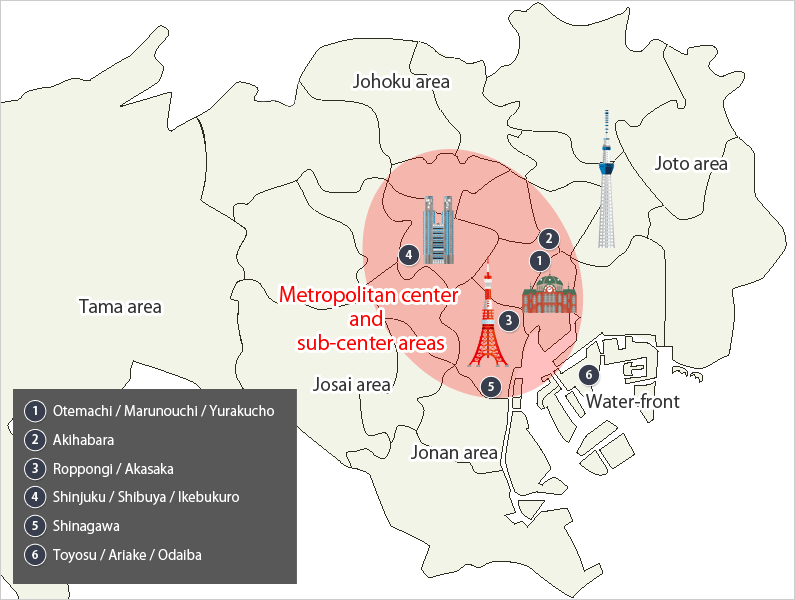 We do our best to make sure the information on this website is relevant and accurate.
However, we do not take responsibility should there be any inaccuracies or incorrect information shown.
Please use your own judgement about what you read here – From the organisers of japanbizguide.com website.