OSAKA

With little green space and grey concrete buildings sprawling out into the horizon, foreigners may be forgiven for thinking that Osaka is Tokyo's less-attractive sister.
Contrary to expectation, however, there are many unique points to this city that gives it its charming character: the street food is culturally distinctive and popular all over Japan; there is a large Korean-Japanese community; and, most importantly, the locals are widely considered to be some of the friendliest in the country!
Regional features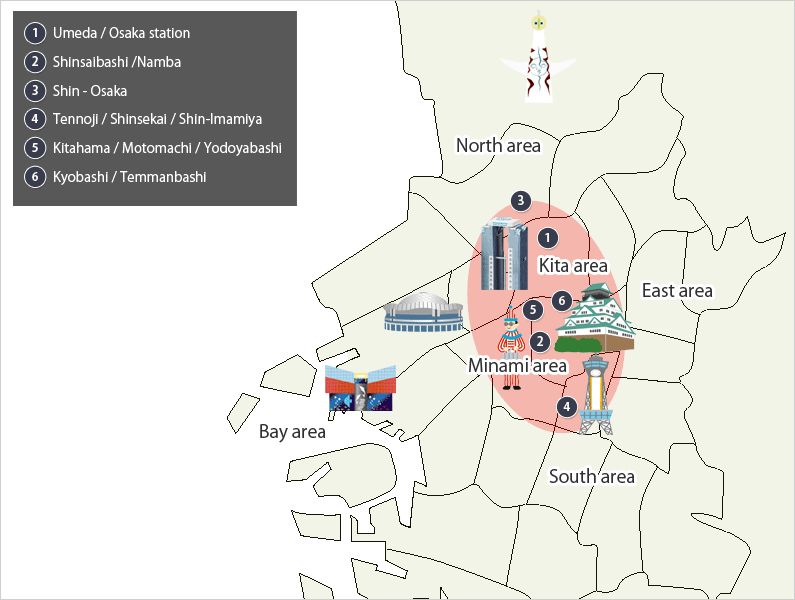 We do our best to make sure the information on this website is relevant and accurate.
However, we do not take responsibility should there be any inaccuracies or incorrect information shown.
Please use your own judgement about what you read here – From the organisers of japanbizguide.com website.