Kyoto

This city, dotted with virtually thousands of temples and many UNESCO listed cultural heritage sites, is at the heart of traditional Japan's global brand. Some Westerners may want to establish a business in Kyoto to enable them to live here.
Kyoto is Japan's 7th largest city in terms of population and has a large student population. The main industries here are tourism, traditional craftwork and sake brewing.
Possible businesses that could be established here may be related to the above industries, the most obvious being those related to providing accommodation for tourists or exporting traditional craftwork or sake to your home country.
Due to the development of IT, you can set-up a business base anywhere. Foreigners living in Kyoto are often more committed to Japanese culture and they tend to speak better Japanese. You may be able to find good business partners here.
Places of Worship
Churches
Mosques
Synagogues
Regional features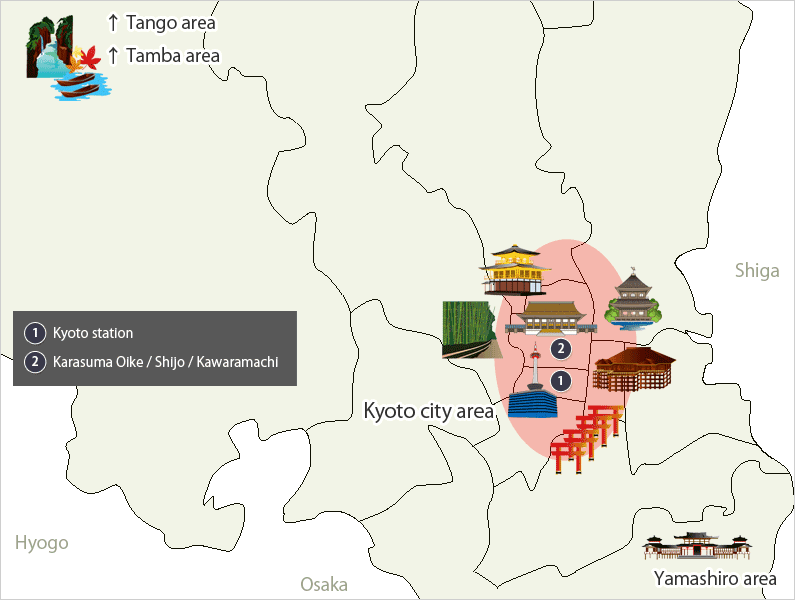 We do our best to make sure the information on this website is relevant and accurate.
However, we do not take responsibility should there be any inaccuracies or incorrect information shown.
Please use your own judgement about what you read here – From the organisers of japanbizguide.com website.